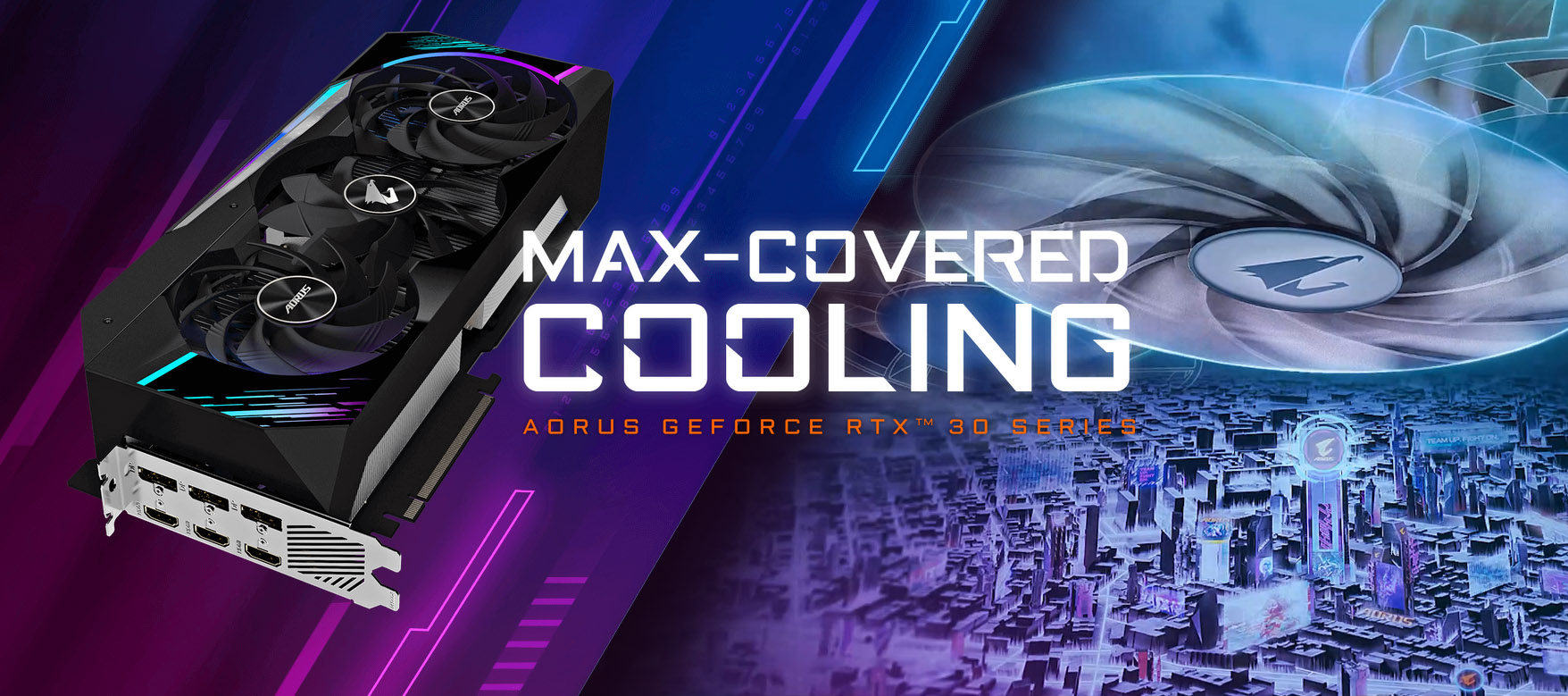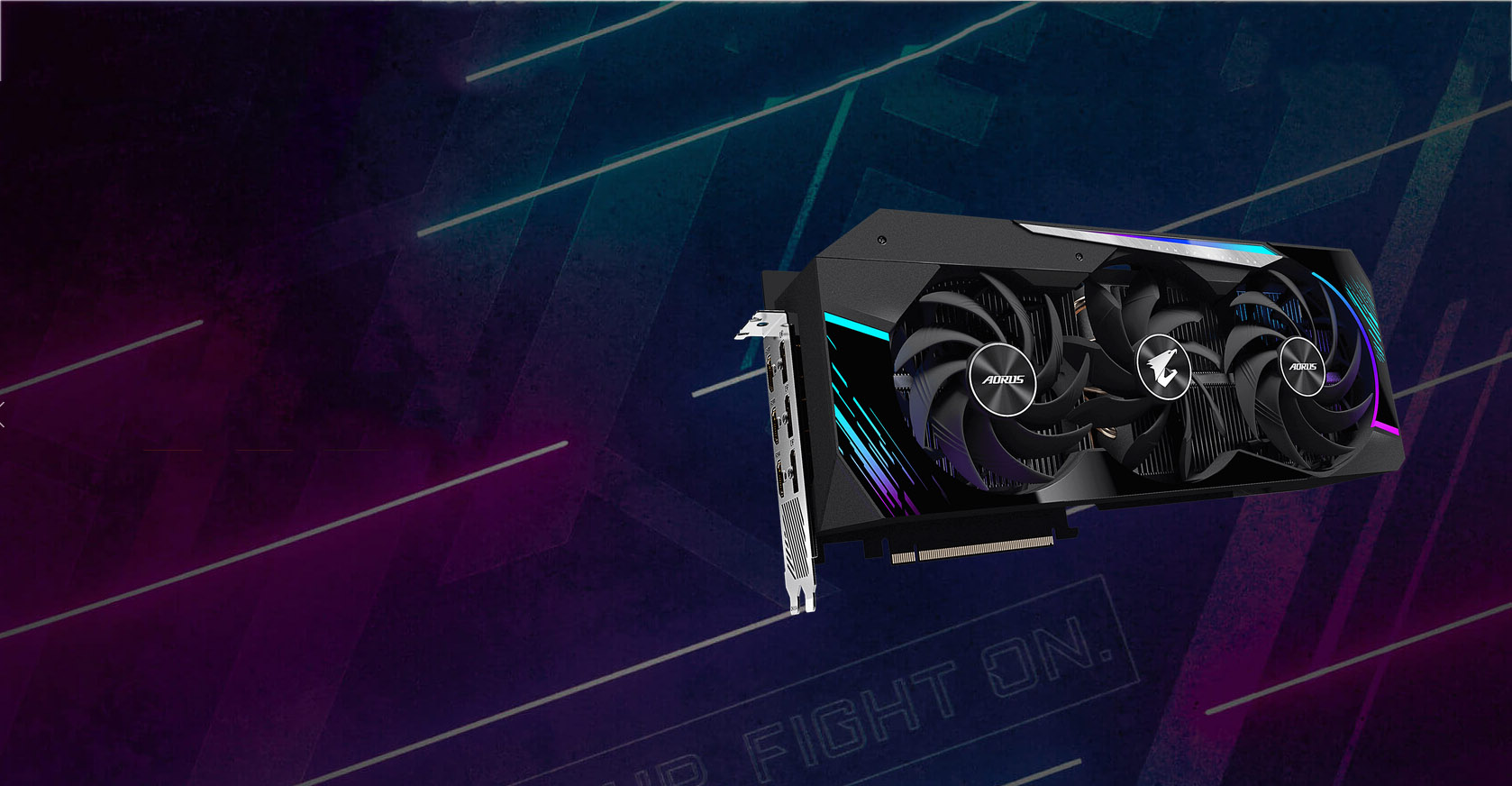 KEY FEATURE
NVIDIA Ampere Streaming Multiprocessors
2nd Generation RT Cores
3rd Generation Tensor Cores
Powered by GeForce RTX 3080
Integrated with 10GB GDDR6X 320-bit memory interface
MAX-COVERED cooling
LCD Edge View
RGB Fusion 2.0
6 video outputs
Protection metal back plate
LHR (Lite Hash Rate) version
CORE CLOCK
1845 MHz (Reference Card: 1710 MHz)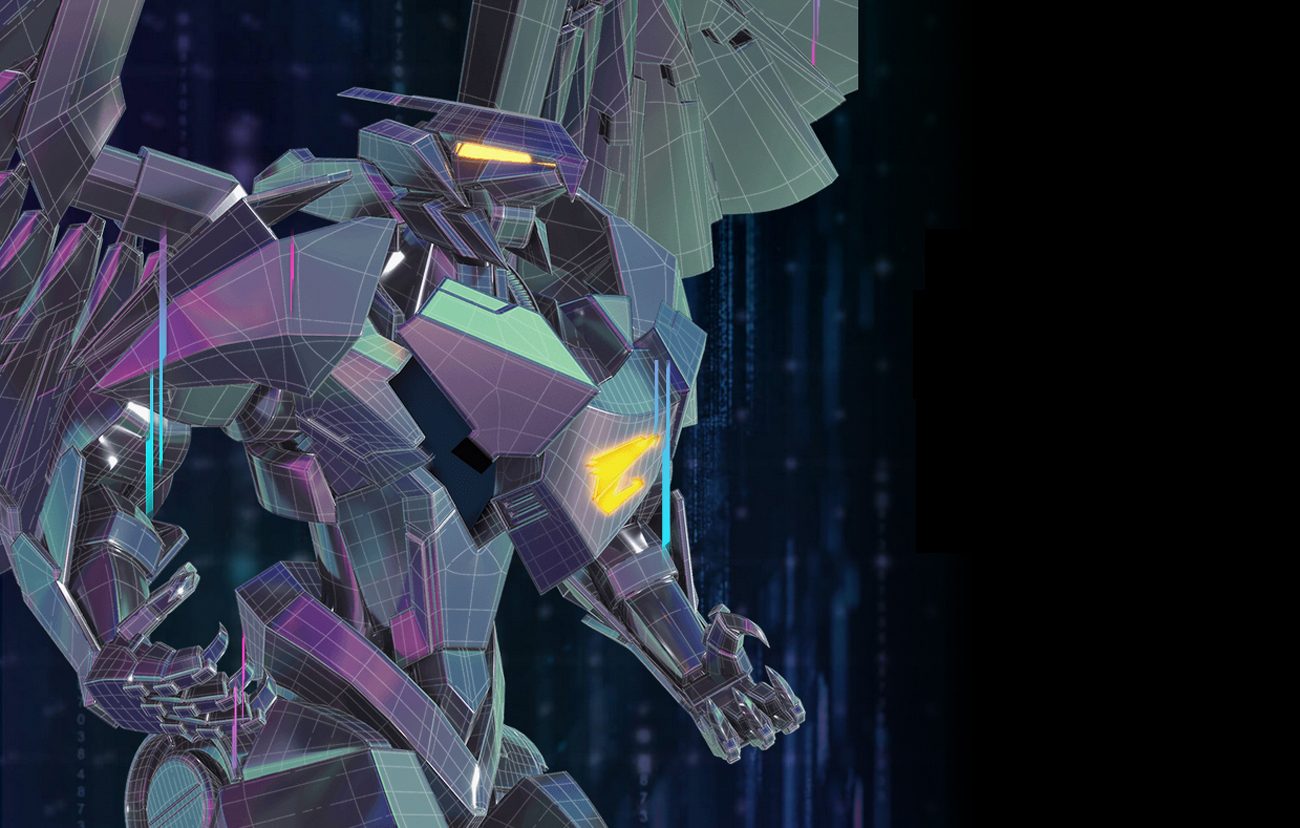 DESIGN CONCEPT
In the AORUS dimension, everything is constructed digitally. The lighting and patterns are mapped onto the products with an efficient, free flowing style.
Welcome to the Digital Code Era.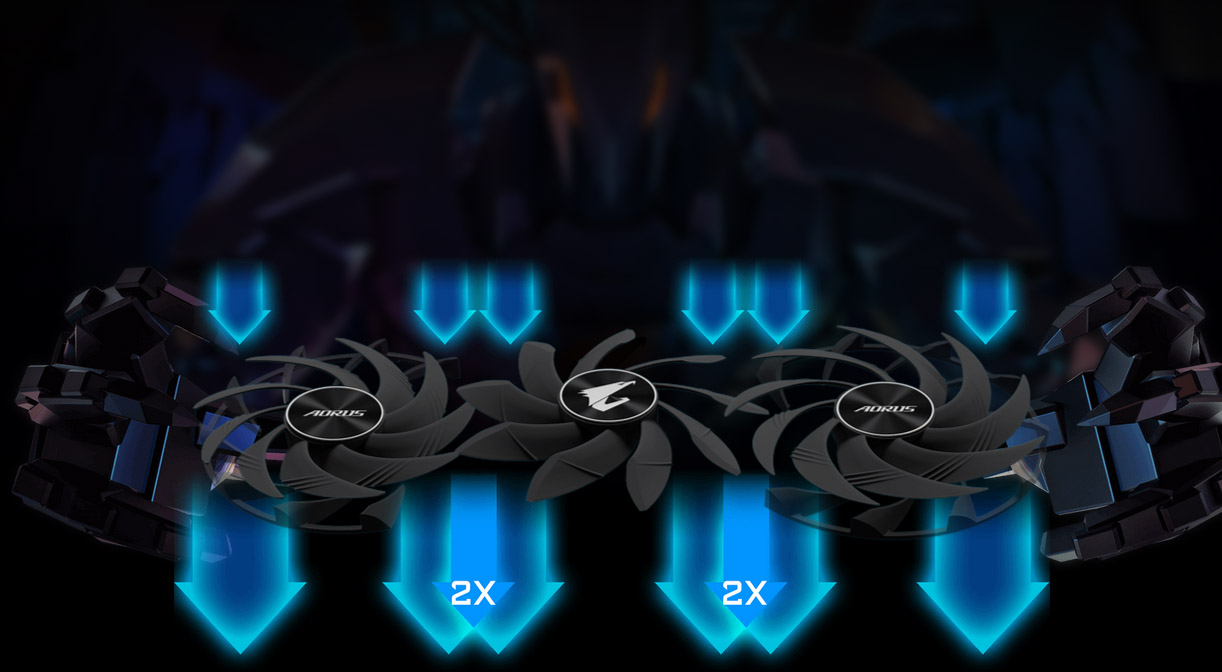 MAX-COVERED COOLING
The Max-Covered cooling features 2x 115mm and 1x 100mm unique blade stack fans with wind claw design and alternate spinning, so the air pressure can completely cover the heatsink.
UNIQUE BLADE STACK FANS
The airflow is spilt by the triangular fan edge, and guided smoothly through the 3D stripe curve on the fan surface.

WIND CLAW DESIGN
Reinforce and channel the airflow to completely cover the heat sink.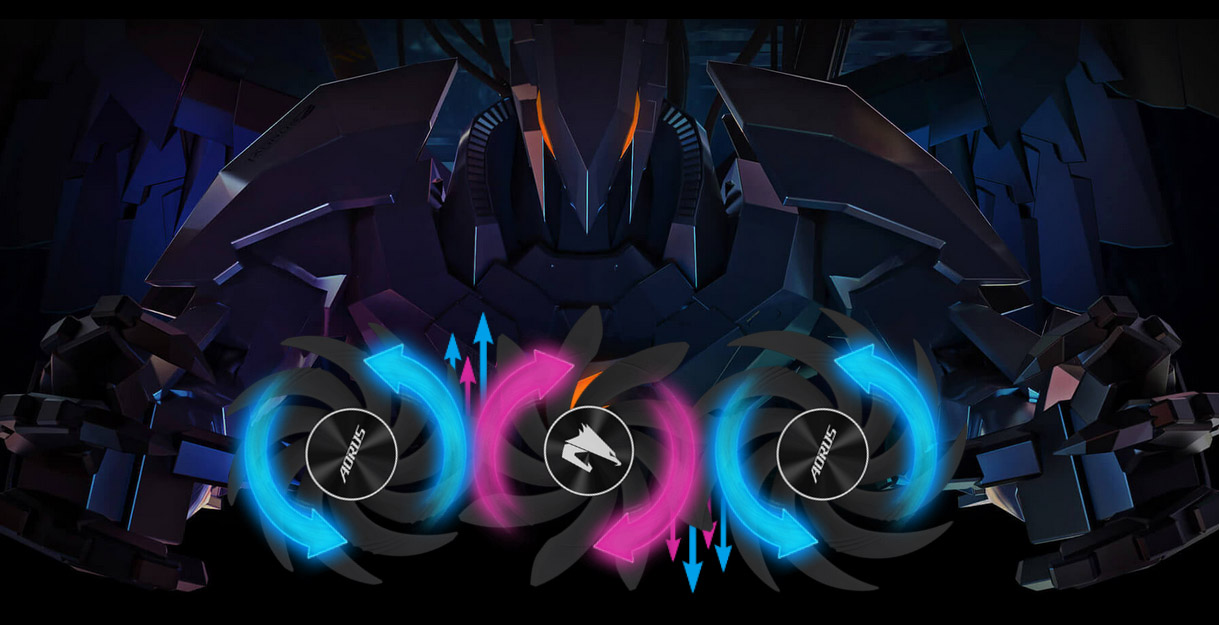 ALTERNATE SPINNING
Reduce the turbulence of adjacent fans and increase air pressure.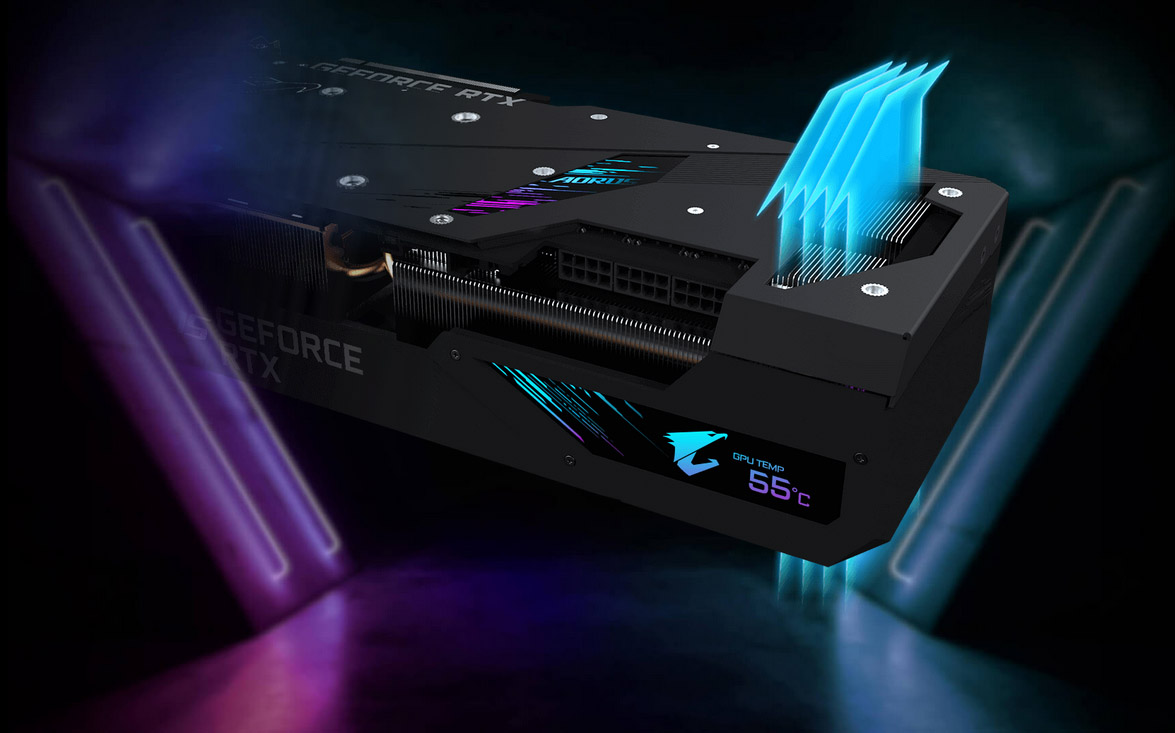 SCREEN COOLING
Extended heatsink design allows air flow to pass through, providing better heat dissipation.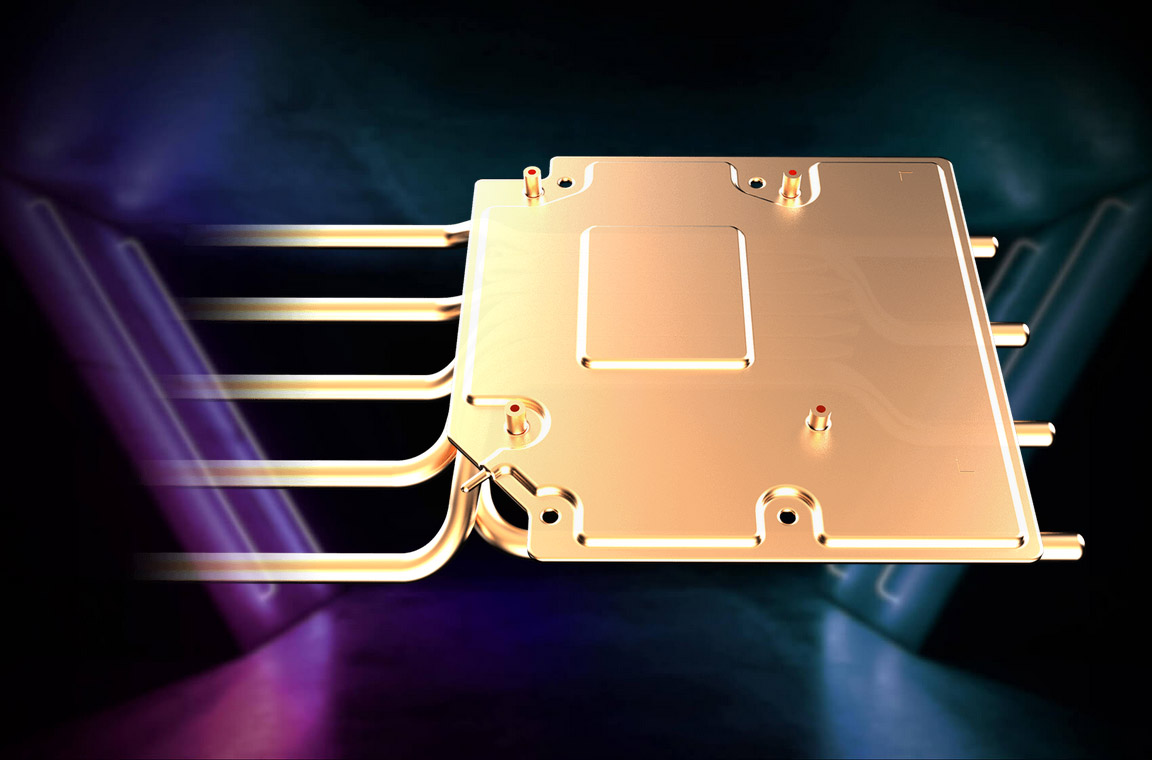 VAPOR CHAMBER & HEAT PIPE
With direct contact to the GPU and VRAM, the large vapor chamber combines the composite heat pipes to efficiently transfer heat generated from the interior cores to the heat sink.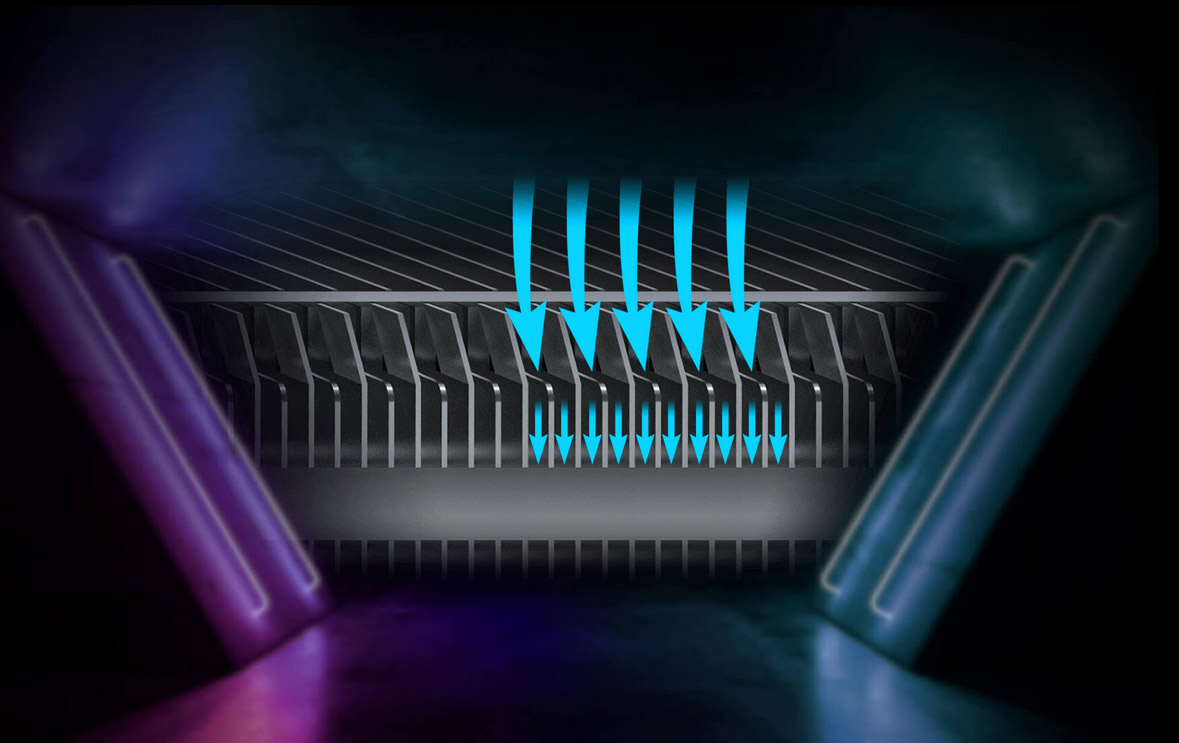 ANGULAR FIN DESIGN
The angular and unequal fins height can channel the airflow through the fins and enlarge the contact surface.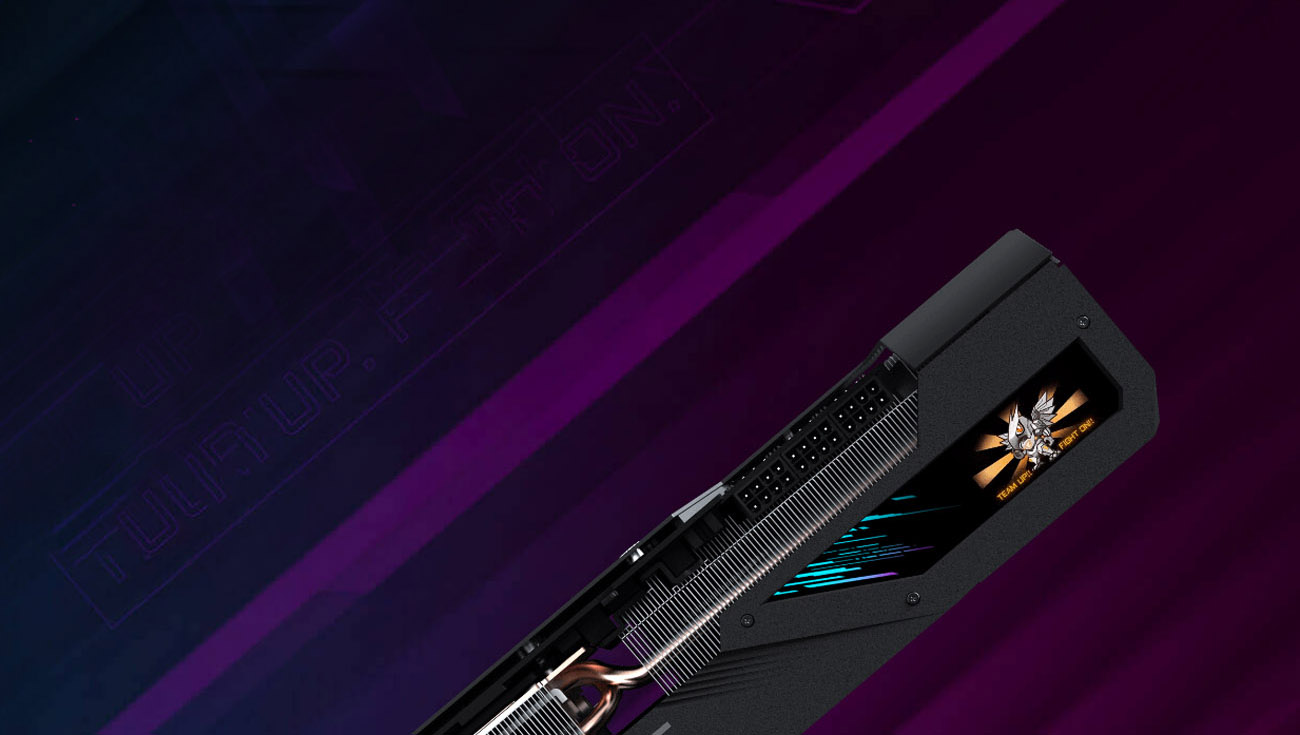 LCD EDGE VIEW
The LCD monitor not only display graphics card information, but also various favorite texts, pictures and GIFs. You can also adjust lighting effects via RGB FUSION 2.0 software.
ENTHUSIAST
Various GPU and VRAM status such as temperature, clock, usage and fan speed can be selected for real-time monitoring.
CUSTOM TEXT
Users can easily customize texts and fonts.
CUSTOM IMAGE
Support jpg, bmp and png file types. You can crop the image to fit.
CUSTOM GIF
Users can upload a favorite GIF video.
CHIBI TIME
TEAM UP. FIGHT ON.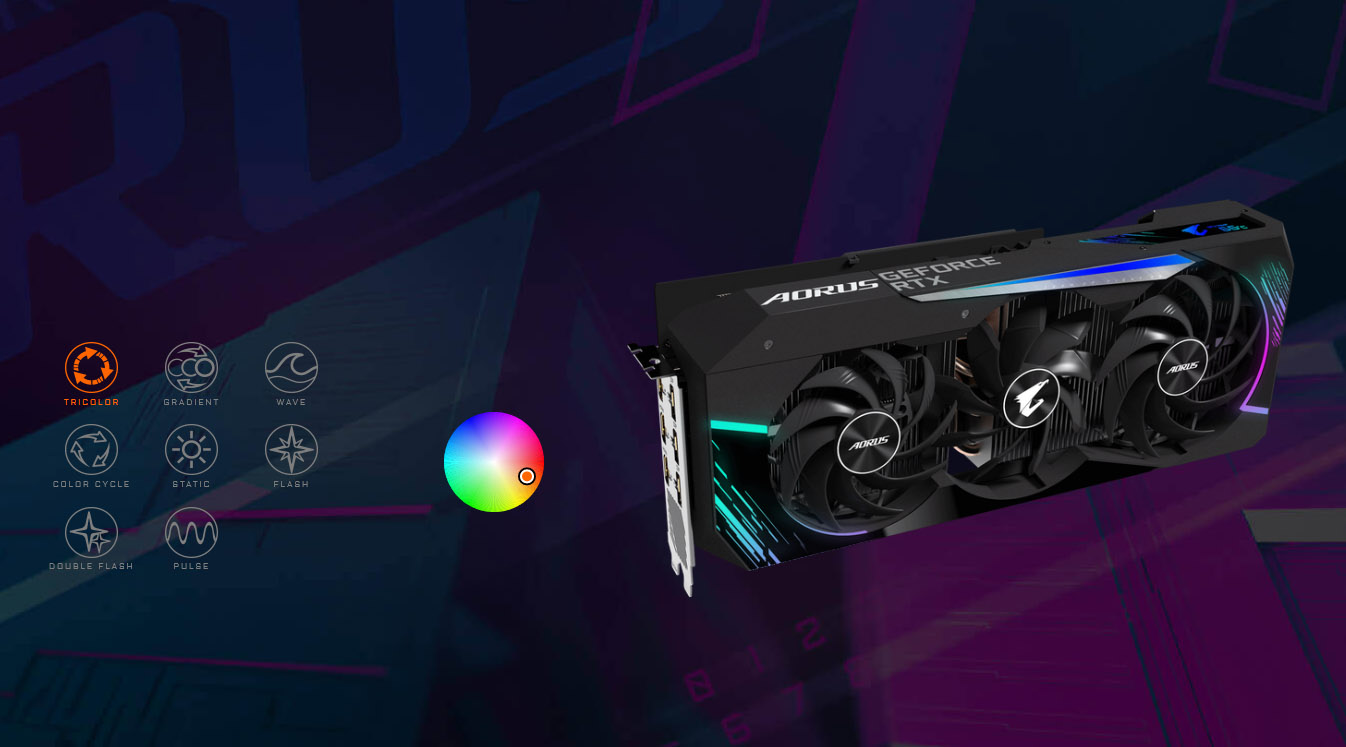 RGB FUSION 2.0
With 16.7M customizable color options and numerous lighting effects, you can choose lighting effects or synchronize with other AORUS devices.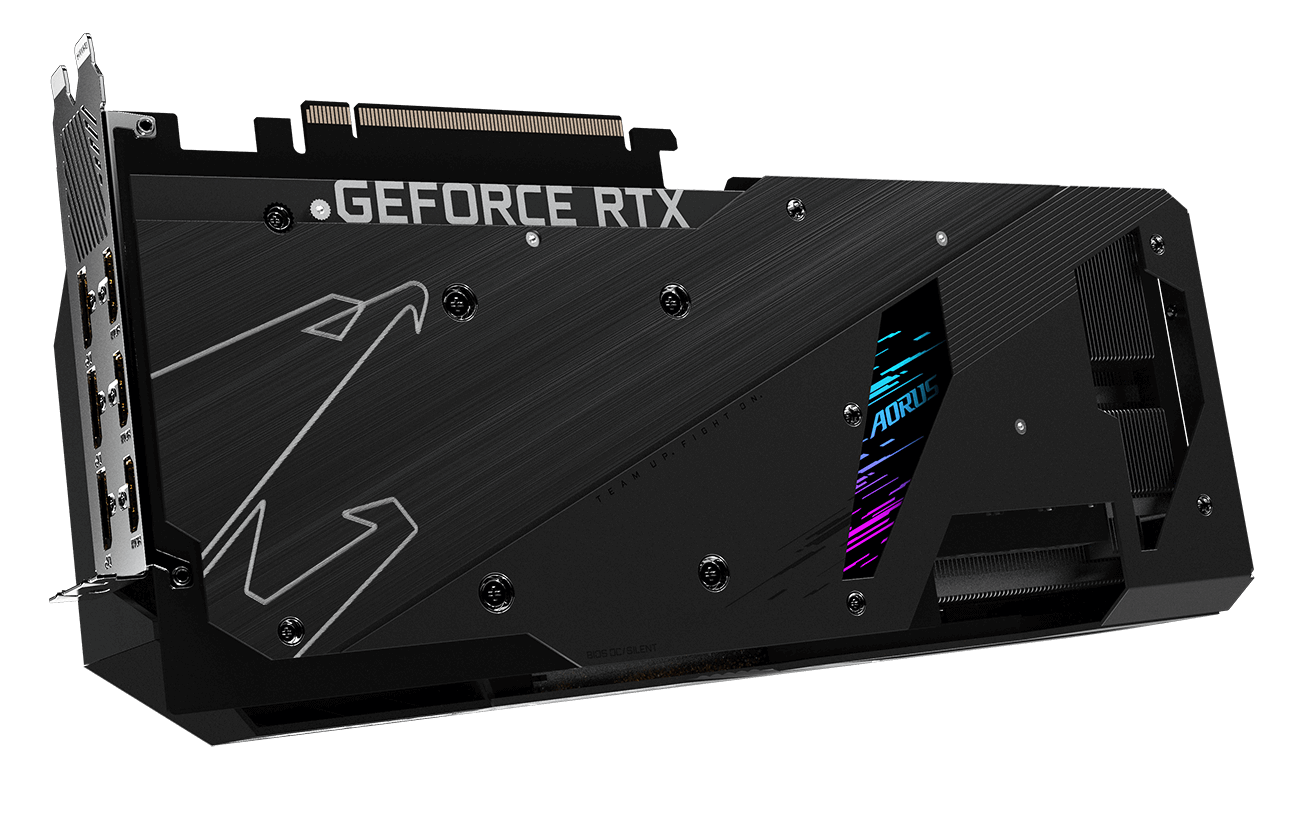 PERFORMANCE
GeForce RTX 3080 with 10G memory and 760 GB/s memory bandwidth has 8704 CUDA® Cores, 2nd gen ray tracing cores and 3rd gen tensor cores operating in parallel. It is the most suitable solution for those who are gaming, rendering, and developing A.I. technology.
METAL BACK PLATE
The metal back plate not only provides an aesthetical shape, but also enhances the structure of the graphics card to provide complete protection.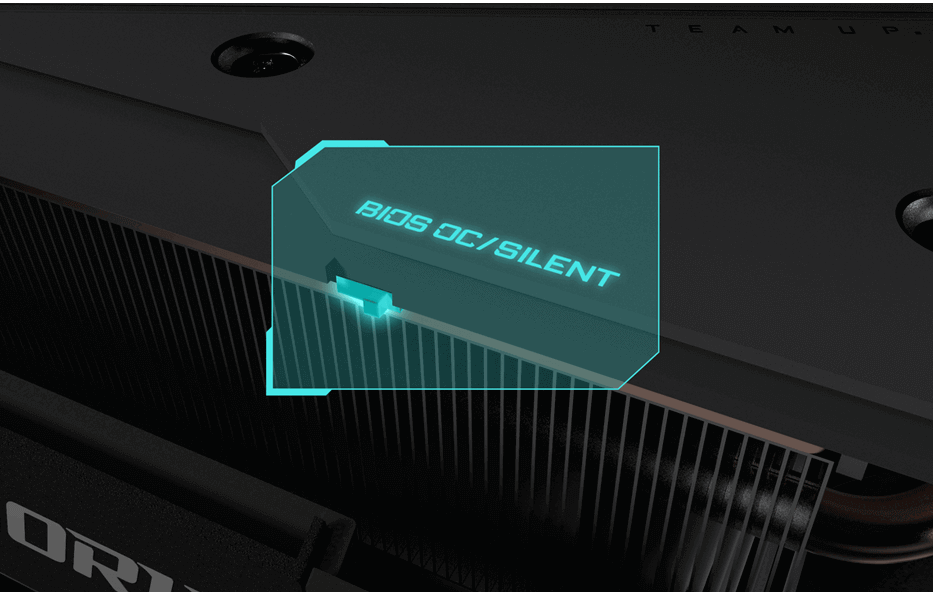 DUAL BIOS
Silent mode will provide a quieter experience. The mode switch requires a reboot to take effect. The default is OC mode.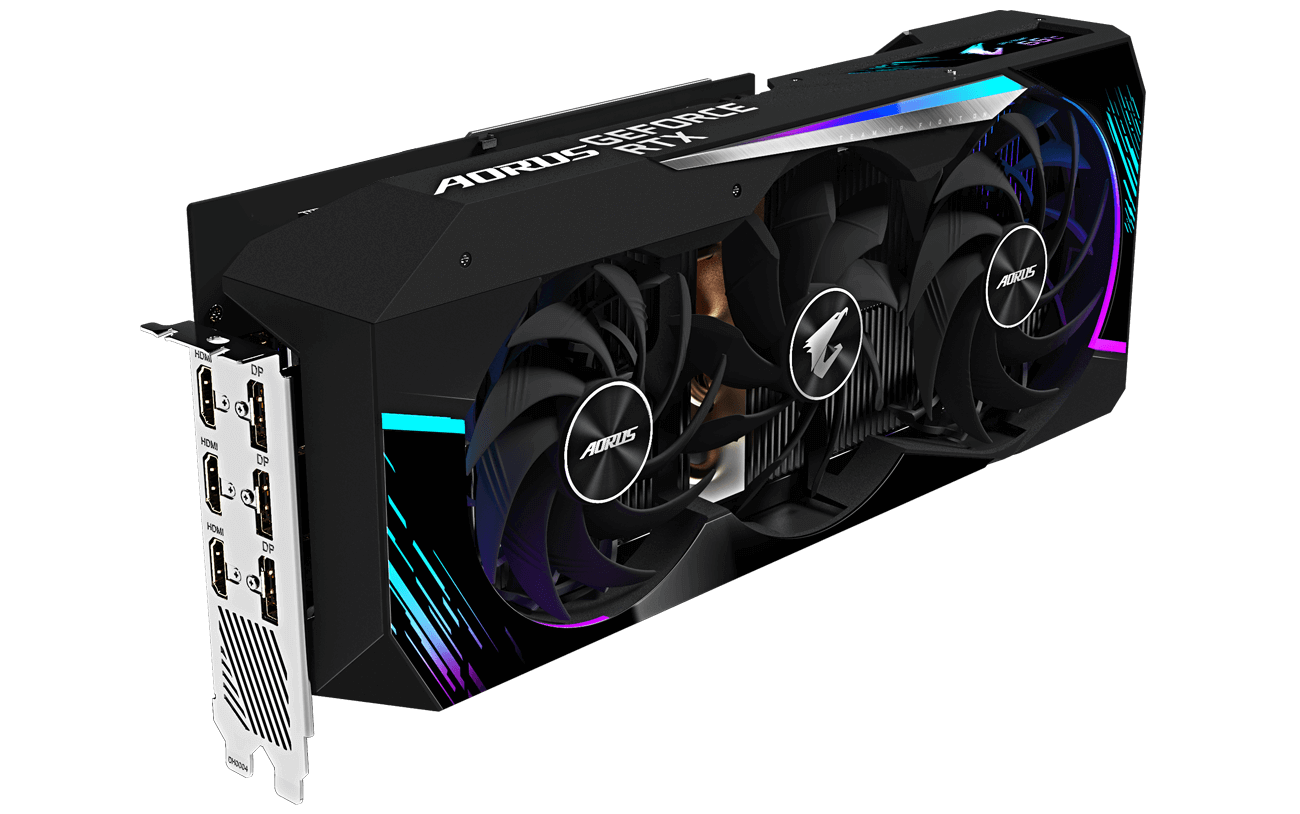 6 OUTPUTS
You can choose 3xHDMI or 3xDP for your monitors without any adaptors. (Option 4 views)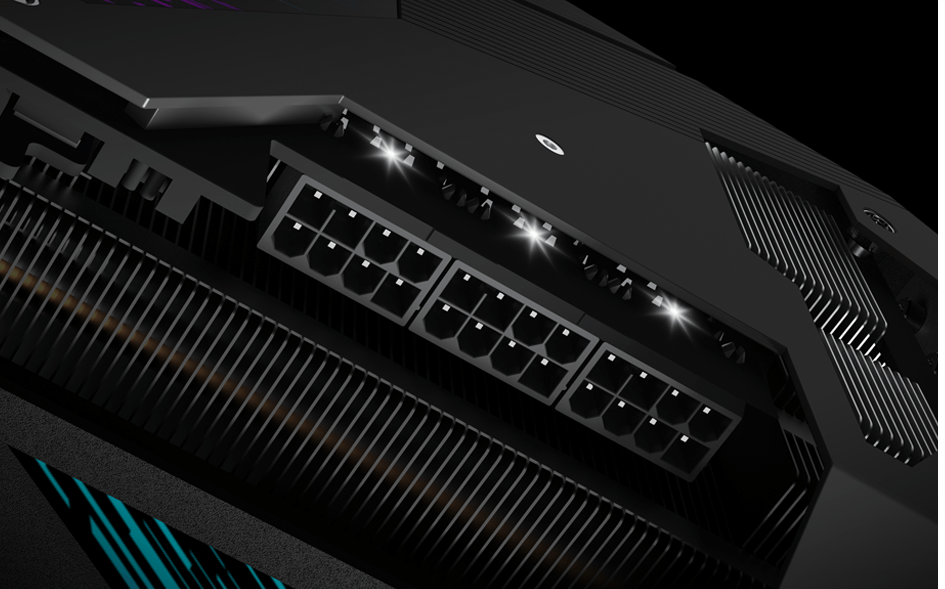 POWER INDICATORS
When experiencing any power supply abnormality, the indicator will alert gamers by flashing light.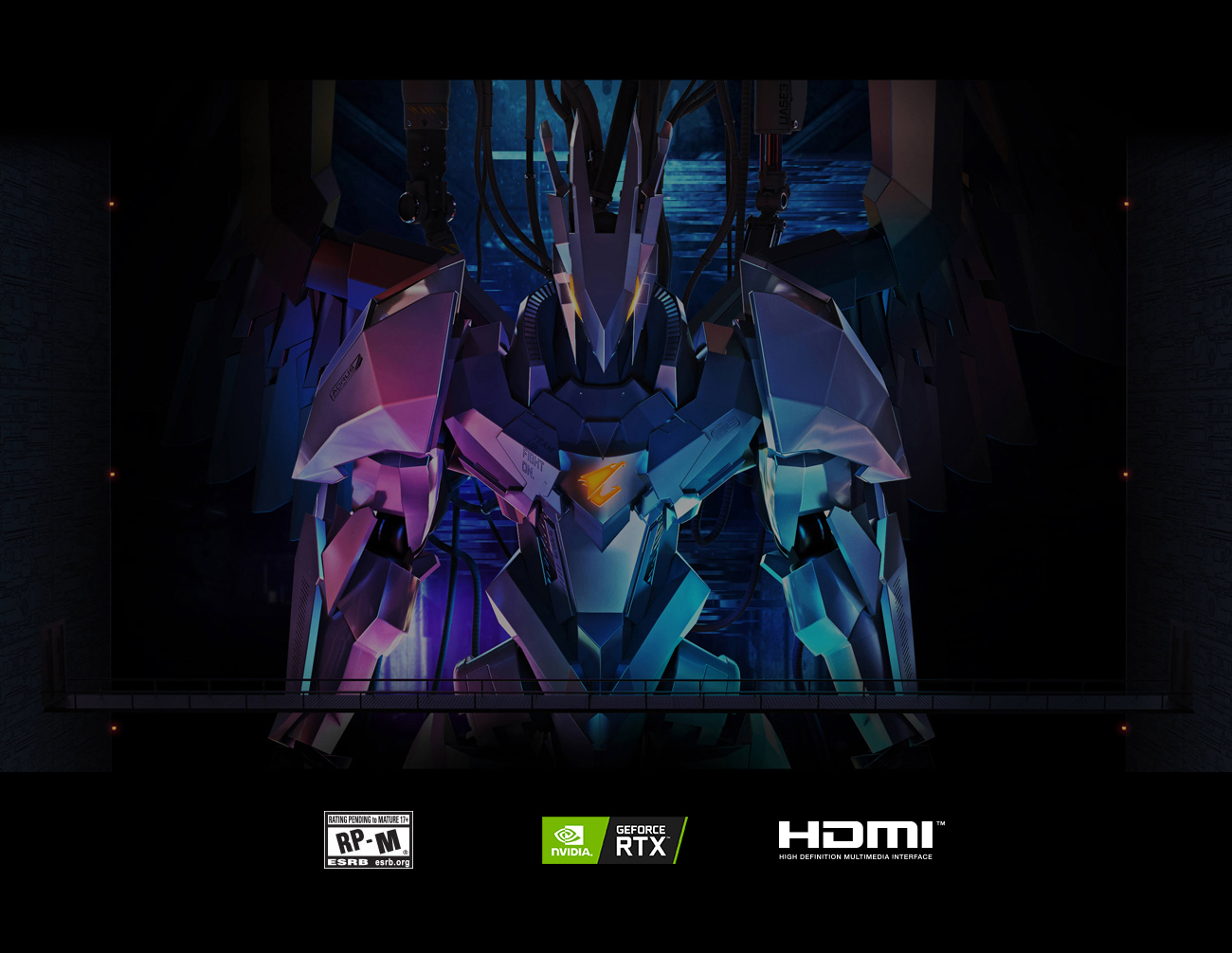 EXCELLENCE
Excellent circuit design with the top-grade materials, not only maximizes the excellence of the GPU, but also maintains stable and long-life operation.
EXTREME
OVERCLOCKING
The graphics card uses the better power phase design to allow the MOSFET to operate at lower temperature, and over-temperature protection design and load balancing for each MOSFET.
ULTRA
DURABILITY
The Ultra Durable certified chokes and capacitors, to provide excellent performance and longer system life.
PCB
COATING
Dust resistant - shields from dust, insects, dropped screws, drill shavings, and abrasion.
Moisture resistant - prevents unwanted conduction paths and board damage.
Corrosion resistant - protects from salt spray, humidity, and corrosion.
FRIENDLY
PCB DESIGN
Fully automated production process ensures top quality of the circuit boards and eliminates sharp protrusions of the solder connectors seen on the conventional PCB surface. This friendly design prevents your hands from getting cut or inadvertently damaging components when making your build.
INTUITIVE
AORUS ENGINE
Clock speeds, voltage, fan excellence, power target can be monitored and tuned in real-time according to your own preference through this intuitive interface.